YEAR END SALE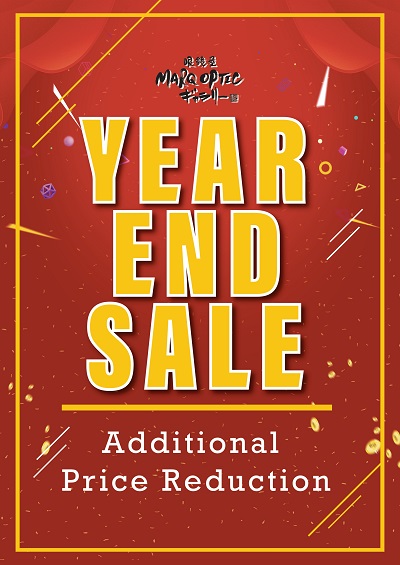 We have decided to kick off our YEAR END SALE with immediate effect.

Up to 50% discount for selected brands upon purchase of prescription lenses.

Since this pandemic has started, we, MARQ Optic has continuing its to maintain a clean and hygienic enviroment asnd strictly adhere SOPs for our customers' safety and comfort.

Our Operation Hour for now is 11am - 8pm.
Please feel free to contact us if you wish to come before or after the mentioned hour.
With all the best wishes,

MORE FOR INFO